Q - What is advantage of RemoveIT Pro from other similar AV programs?
A - This program is unique as it detects dangerous files that many other popular programs do not detect.
In addition, it offers full reporting of active processes, services and startup files.

Q - How can i locate dangerous files on my computer?
A - On main window click on <Scan for viruses> button to scan your computer.
If new tasks are discovered click on <Fix> button to clean your computer.
Also you can add located tasks to quarantine if you not sure that the files are dangerous.
Q - How can i build report of active processes, services and windows startup files?
A - Program offers you full report log of
- Active processes with full process path.
- Windows startup files.
- Services.
- Discovered dangerous tasks from our database.
To build full report log click on <Full Report log> button in RemoveIT Pro Main window.

Q - How can i update virus database?
A - To update database you must first be connected on internet.
- RemoveIT Pro will automatically upgrade the core program and database.
InCode Solutions TM 2008.
Rijeka, Croatia
http://www.incodesolutions.com
support@incodesolutions.com
User Ratings by CNET:
Ratings: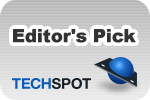 It works!!
09-Mar-2006 10:36:57 AM
Reviewer: Anonymous220
Pros: It found 12 viruses in my pc, scanning speed fast, and efficient. Thanks!

nice program
10-Mar-2006 08:14:18 AM
Reviewer: veentampa
Pros: its small and works great. use it along side avg. it actually found a couple virus avg missed.
nice features: see your startup programs and processes.
Cons: its missing a scheduler. if it had that for as small as it is i would give if five stars.
Nice Little Product
09-Mar-2006 05:30:34 PM
Reviewer: _Ryan_
Pros: Found a virus (GASP!) which suprised me alot.
Scanned in under a minute.
Good considering its "free".
Cons: None really
AMAZING!!!
17-Mar-2006 02:59:19 AM
Reviewer: downloadADICK
Pros: This thing really works!
Its fast and easy to use
It detects 10 virus in my system that avast! missed.
I highly recomend this product
It is worth a download
Cons: no cons ;